It's been all about the lights over the last few weeks; Lantern making, light switch ons, super moons and fairy light adornments. I love lights in the darkness. They're magical and I sometimes forget this in the busyness that is preparing and creating community projects, public events and welcoming workshop spaces, as well as trying to plan festivities with family and friends.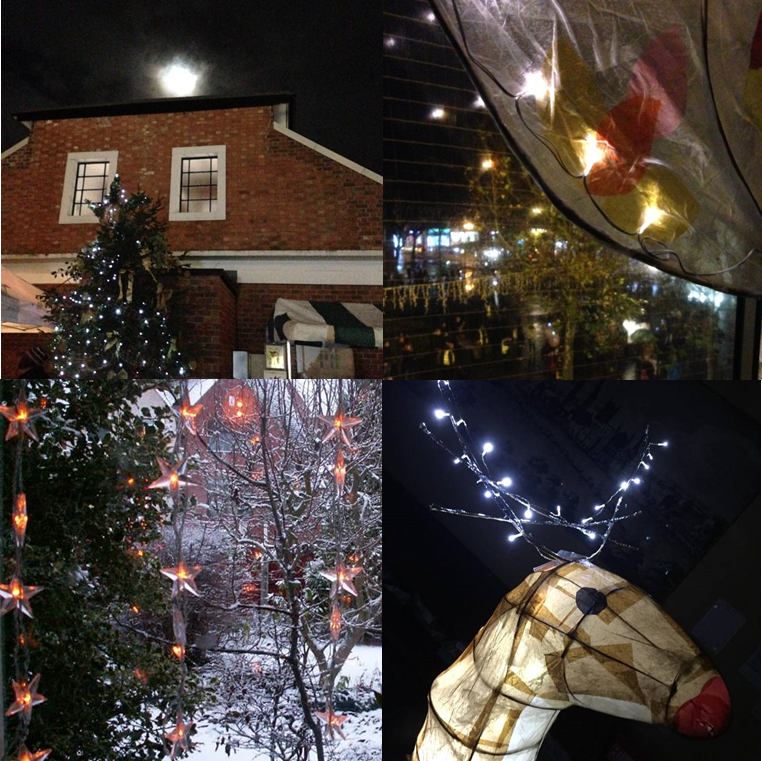 But the light is on at the end of the tunnel, we're speeding past the projects, ticking off the tasks and I'm looking forward to wallowing in the soothing glow of some 'down time' over the festive period (preferably with a cosy duvet and a glass of something else soothing!)
I hope you also reach the end of the tunnel safely, remember to take a moment to gaze into the candle flame, lose yourself in fairy light or wonder at the moon before taking the magic with you as a shield against any excessive festive excitements.
with love Jess x